Posted by McKenna Freiss on
Summer is just around the corner, and we've got the perfect list to help you craft your summer TBR list. Over the past year, Overcup has been posting bi-weekly Books to Binge on our Instagram, where our staff picks some of their favorite books to binge; with an emphasis on diversity and indie presses! Check out the compilation below. 
Tags:

book publisher, book publishing, book recommendations, Books, bookshop, bookstore, Forest Avenue Press, independent bookstores, Independent publishers, indie bookstores, indie press, indie publishers, Oni Press, Ooligan Press, Overcup Press, overcuppressblog, publisher, publishing, publishing intern, small press, Small Press authors, tbr
Posted by Rachel Bell on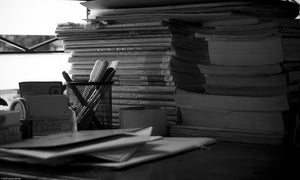 Here, we'll share stories about the work we do to publish books, the authors and subjects of the books we publish, and talk about culture, the arts, and things we find interesting. You'll get to know more about our authors, upcoming projects and events, and stuff we're into at the moment. We want to connect with you! You can find Overcup on Twitter, Facebook, Instagram, Pinterest, and LinkedIn—plus we have a mailing list.