Blog
Posted by Overcup Marketing on
The worlds of comedy, makeup, and marijuana have never been as closely intertwined as they are now in a Youtube video of Brandi Fernandez. Fernandez's high makeup tutorials on her account Brandi TV went viral on the internet, earning her a genuinely unique and comedy driven brand on the social media platform. Her first viral video, earning her 2.6 million views, was titled 'Grinch Makeup Tutorial After Special Treats.' The video's content is exactly what one would expect, as Fernandez takes the edibles, paints her face green, and glues on comically long eyebrows to complete her Grinch makeup look. Her contagious...
Tags:

420, 99 Ways, 99 Ways to Make a Pipe, Adventure, book, book gifts, Books, brettstern, cannabis, marijuana, pdx, pipe, Portland, publisher, publishing, related-99-ways, small press, smoke
Posted by Overcup Marketing on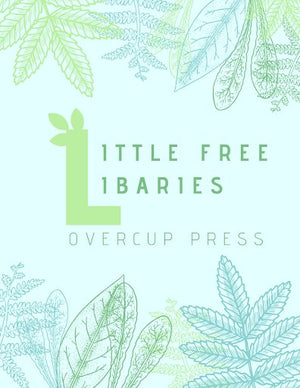 With summer moving fast, we head into the hotter month of August! The outdoors is calling our name as we rush out of our air-conditioned homes to enjoy the warm weather before it goes away. To encourage an exploration of the outside world, Overcup has decided to contribute to the Little Free Libraries around the Portland Metro area! If you're unfamiliar with these tiny book houses, let us clear the air.  These Little Free Libraries exist by a "take a book, share a book" policy in order to foster a more tight-knit community around the world. With 90,000 sharing boxes...
Tags:

Adventure, All Ages, art, artists, authors, behind-the-scenes, book, book events, Books, books in the wild, children's book, children's books, Design, DIY, environment, event, events, Explore, fall, family friendly, flowers, free, Fun, history, ice cream, ice cream work, indie authors, indie press, instagram, local, oregon, Overcup Press, overcupbooks, pdx, Portland, Portlandia, publisher, publishing, read, reading, Social Media, street art, Summer, summertime, sustainability, tour, travel, treat
Posted by Brittney Finato on
Discover how hashtags can keep you in the loop with Overcup Press. We show you a step-by-step guide how to follow our hashtags on social media to stay up to date!
Tags:

art, artists, book, Books, brewers, buckminster fuller, Buckminster Fuller: Poet of Geometry, bucky fuller, Drinking in America, high proof pdx, ice cream work, instagram, oregon, pdx, Portland, publishing, related-buckminster-fuller-poet-of-geometry, related-high-proof-pdx, related-ice-cream-work, related-the-field-guide-to-drinking-in-america, related-the-tall-trees-of-paris, related-the-tall-trees-of-portland, related-the-tall-trees-of-tokyo, related-tilikum-crossing, related-tolly, small press, Social Media, Summer, the field guide to drinking in america, the tall trees of paris, The Tall Trees of Portland, tolly