OVERCUP BLOG — the field guide to drinking in america
Posted by Emily Hagenburger on
Summer shandies, as the name suggests, are the perfect beer for the summer season: light, refreshing, and delicious. But what are they, exactly, and where did the trend start? The shandy (and its cousin, the radler) is said to have gotten its start when an enterprising Bavarian innkeeper created a combination of beer and lemon soda to give to thirsty bike riders traveling through in the summer of 1922. The radler is usually made with a lager like a pils or helles, while the shandy is traditionally an ale, but both are mixed with equal parts beer and either lemonade, ginger...
Posted by Alan Gill on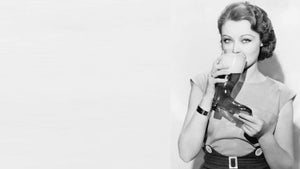 It's the most popular alcoholic beverage in the US, and the second most popular in the world. It's also one of the oldest—first discovered during the Neolithic era, around 9,500 BCE. This beverage was an integral part of societies from Mesopotamia to medieval Europe. And despite its widespread popularity, and initial inclusivity to women, its production has become a real boy's club—excluding women not only from its ranks, but largely from its customer base as well. In fact, in the US, women make up only twenty-five percent of its consumers and ten percent of its industry jobs. Any ideas as...